OUR PRODUCTS,
BEFORE YOU NEED IT.
The Hack-Back module can be used in Military / Government environments of high strategic value, as it is able to defend those infrastructures that require active IT protection .
It is the core module of TssT, it allows you to actively defend the infrastructure by counterattacking the targets detected as attackers
An attack to which it can react may be similar to that received by the many Ukrainian government sites and banking institutions,
and that is a type of attack called DDoS. In this case the Hack Back module would have been able to give an effective answer.
DDoS stands for Distributed Denial of Service and the meaning is that of distributed service interruption.
With this technique a site is flooded with requests so that the response to these, simultaneously, becomes unmanageable by the available resources.
This situation puts the site and its resources out of use.
In the type of DDoS attack, the requests come from a variety of sources, which can be infected computers that form a network called Botnet.
The Hack-Back module was developed to intercept this type of attack, counterattacking and implementing four attack phases with the aim of defending the infrastructure.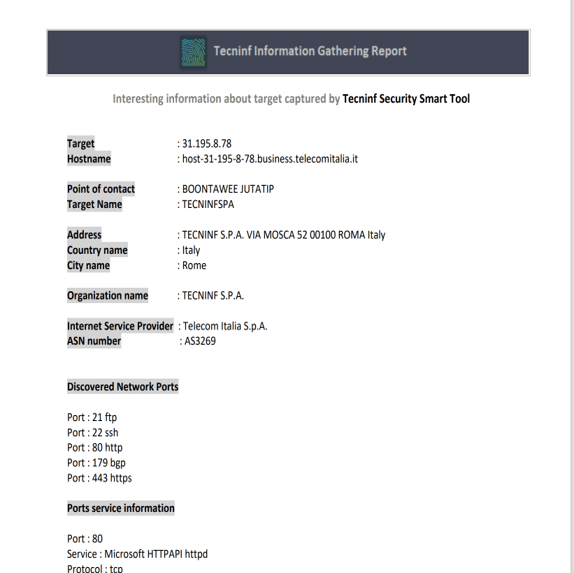 Various types of proprietary reports will be provided for all phases, detailing the characteristics and results detected.