OUR PRODUCTS,
BEFORE YOU NEED IT.
This module aims to be the extension of a more in-depth local protection towards internal local targets and against insider attacks ( rogue device detection )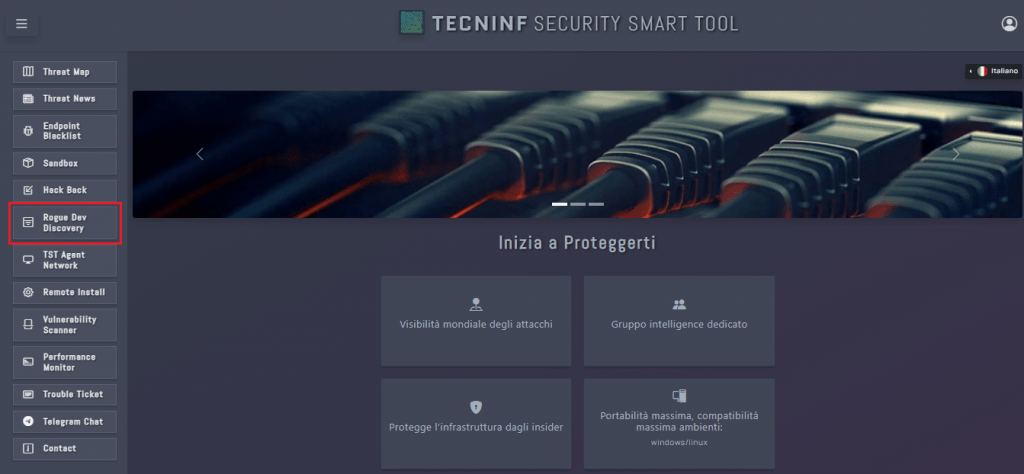 A classic example is the detection of devices not belonging to the proprietary infrastructure, or the identification of operations or transactions possibly used for data exfiltration. p >
In this regard, through a monitoring script, the module intercepts the anomalous devices in the protected infrastructure and reports them in the dashboard. Then it scans the rouge device and blacklist it.
Furthermore, it alarms the control structures and blocks the device on the perimeter firewalls and on the IPS probes of the protected infrastructure.