OUR PRODUCTS,
BEFORE YOU NEED IT.
The Threat News module collects global data on active threats, indicating their IOC (indicators of compromise, IP addresses, and signatures such as sha1-2), and other data including the attacking IP, type of attack and destination.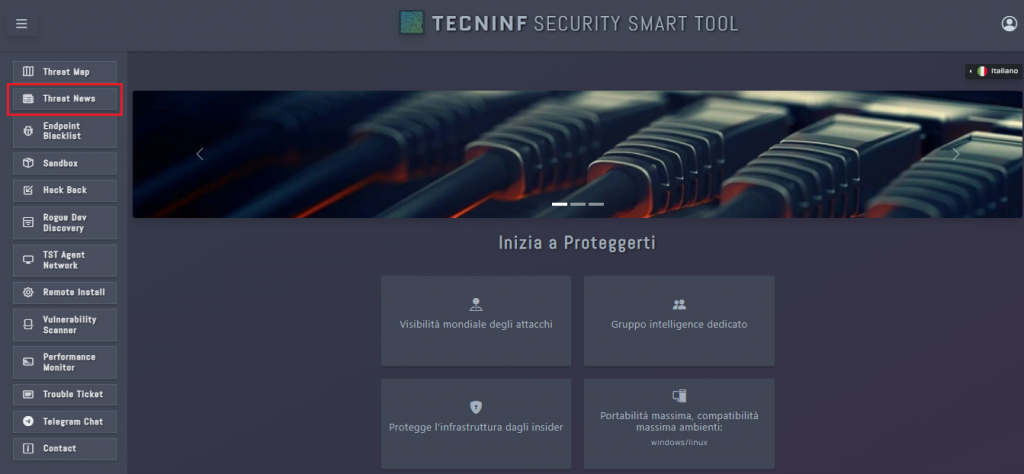 The system is able to extrapolate global reports on the list of threats, or detailed reports from individual news.
In the single news there is a description, the IOCs, and the reference site.
the system can then directly extrapolate the IOCs (indicators of compromise) with which to update the devices used to protect the infrastructure.
In the module, there is a filter to highlight only the news detected by the TECNINF Intelligence Group (TIG).
Precisely through the investigation of the TIG, the module can implement customized protection for its infrastructure.
In addition, there is an option to get Italian news.
News can be sent to a customer list or to the supply chain via e-mail.
The news is collected from paid open source sources.